A series of floods hit Queensland, Australia, beginning in December 2010.
The floods forced the evacuation of thousands of people from towns and cities.
At least 90 towns and over 200,000 people were affected.
Damage initially was estimated at around A$1 billion before it was raised to $2.38 billion.
The estimated reduction in Australia's GDP is about A$40 billion.
Three-quarters of the council areas within the state of Queensland were declared disaster zones.
Communities along the Fitzroy and Burnett Rivers were particularly hard hit, while the Condamine, Ballone and Mary Rivers recorded substantial flooding.
An unexpected flash flood caused by a thunderstorm raced through Toowoomba's central business district.
Water from the same storm devastated communities in the Lockyer Valley.
A few days later thousands of houses in Ipswich and Brisbane were inundated as the Brisbane River rose and Wivenhoe Dam used a considerable proportion of its flood mitigation capacity.
Volunteers were quick to offer assistance. A large mobilisation of the Australian Defence Force was activated.
The Queensland Reconstruction Authority was formed to coordinate the rebuilding program beyond the initial task force, and a Commission of Inquiry was established to investigate all matters related to the floods.

The 2010–11 floods killed 38 people in Queensland. As of 26 January 2011, an additional nine people were missing.


Milton (Lang Park)
Rosalie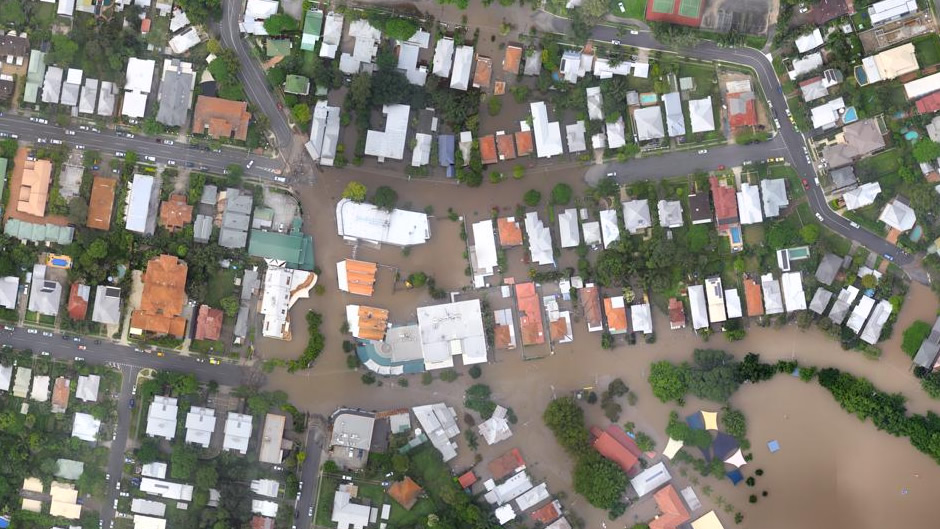 Rocklea (Markets)
Fairfield
South Bank
Brisbane (overview)
Bundamba (Ipswich)
Riverside (CBD)
Rocklea (wide view)
Basin Pocket (Ipswich)
Chelmer
Milton (Coronation Drive)
Bellbowrie and Riverhills
Jindalee
St Lucia (University of Queensland)
Toowong
West End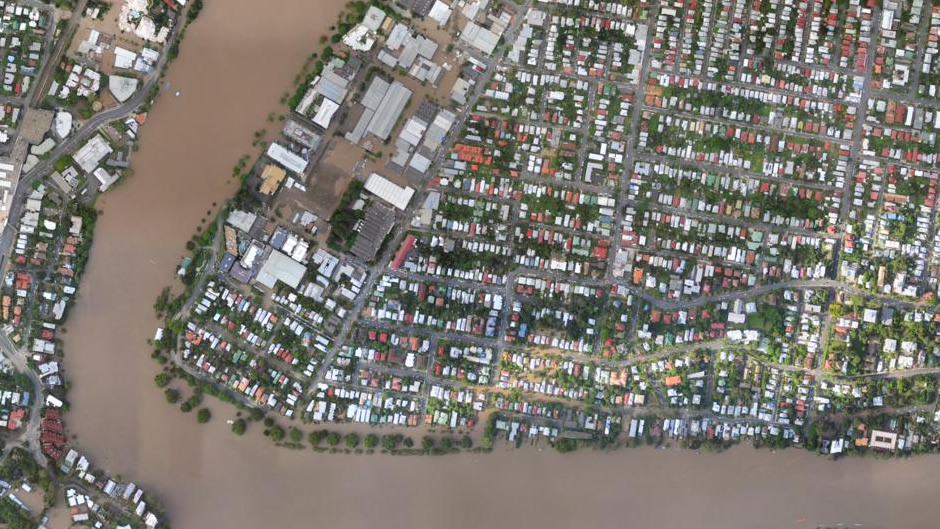 Graceville
New Farm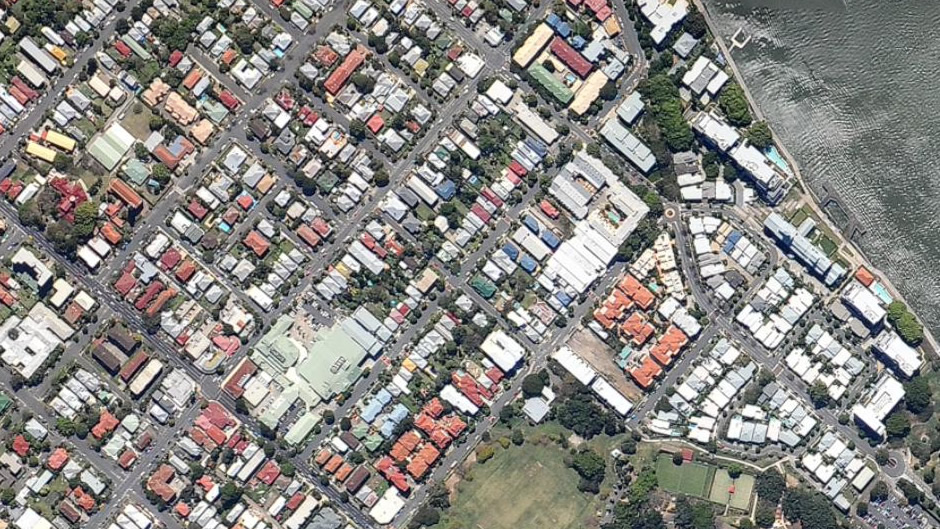 Yeronga
Floating pallets in Rocklea industrial estate
Rocklea industrial area
Ipswich farmhouse
Houses in Elmes Road, Rocklea
Riverfront homes in West End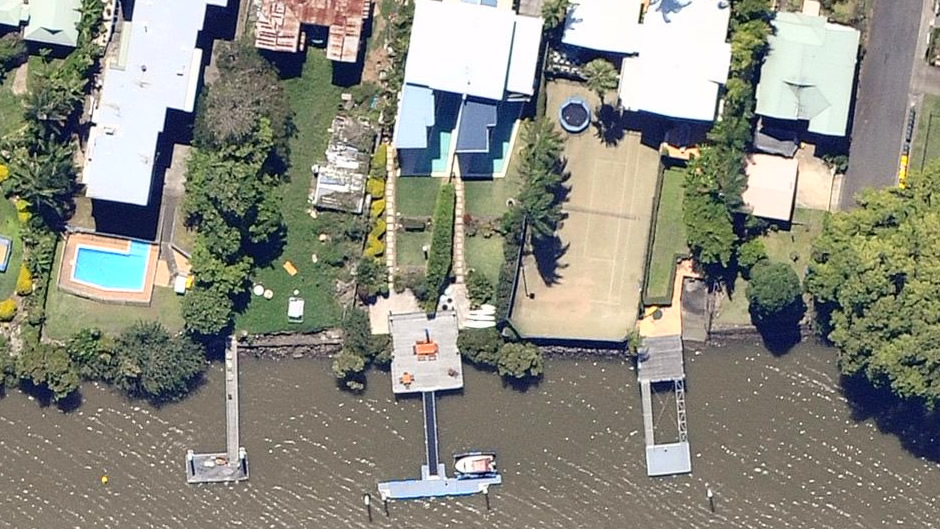 Cow takes refuge on Ipswich roof
HMAS Diamantina in 'dry dock' at South Bank
Trucks and cows stranded by floodwaters on Ipswich Road at Rocklea
Riverhills Rowing Club
Jindalee Swimming Pool
Toowong CityCat terminal
River Walk floating walkway, New Farm
Eagle Street Pier
Milton business precinct
Riverfront restaurant in Milton
Rosalie Village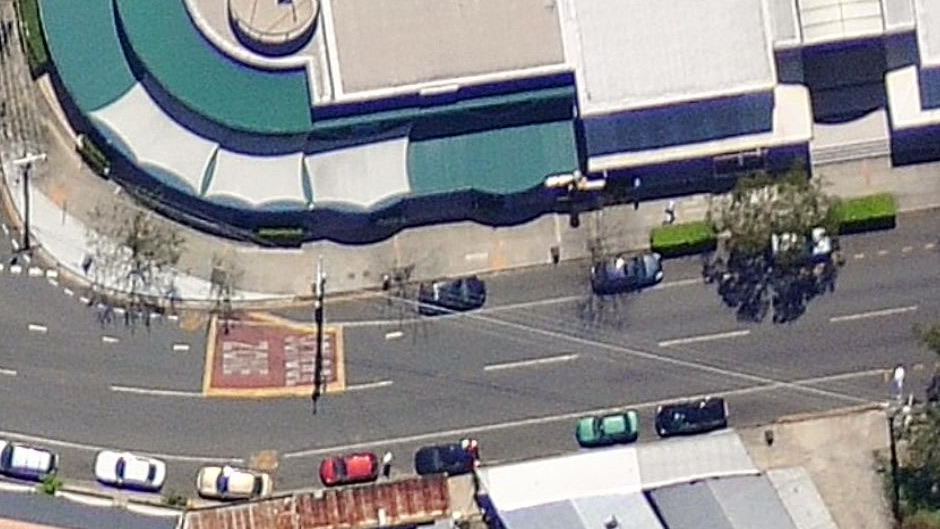 Albion Park Raceway
University of Queensland running track and tennis courts, St Lucia
Debris in Brisbane River near Pinkenba
Homes in Fig Tree Pocket
Homes and streets in Fairfield
Moggill Ferry
Industry on Donaldson Road, Rocklea
Riverfront homes in Tennyson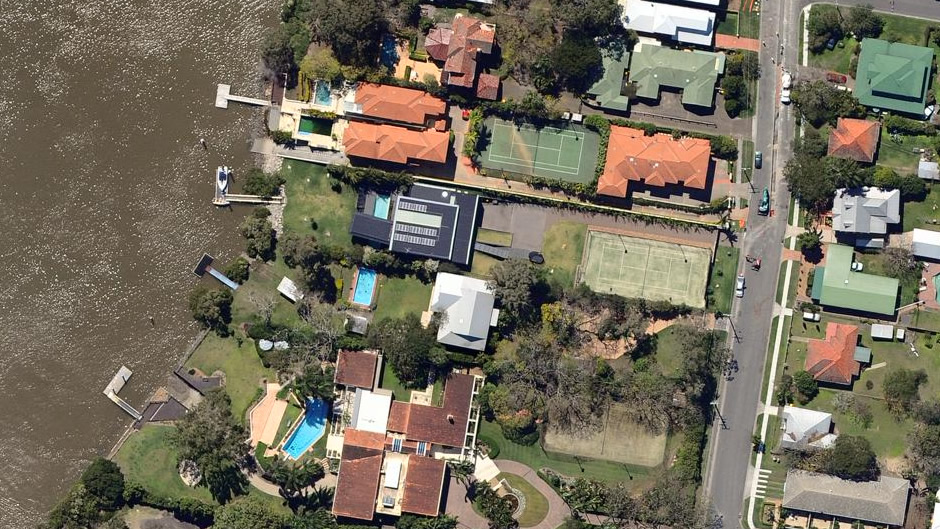 West End parkland
Two men in a floating 'spa' in Chelmer